THE STORY
A young disillusioned alien has come upon a spacecraft that landed on her planet. She approaches out of curiosity to discover that the travelers are from Earth. She pleads with the Earthlings to take her with them back to their planet, despite the fact that it is in a state of ruin and uproar. They agree and all board the spacecraft – The Supernova – bound for Earth. 
A malfunction on The Supernova leads to a crash landing into the oceans of Earth and our alien, Skye, is the only survivor. Minutes before drowning, she is pulled from the water by a young warrior, Stargazer. They travel the ocean through the night together and find safety on the shores of a forest, where Skye makes a promise to him that she will someday repay him for saving her life. The next day, Stargazer takes Skye on a journey through the forest to an asylum, where his father and other survivors have taken refuge from their burning planet. Upon meeting her, Stargazer's father recalls an ancient prophecy, revealing that Skye is a savior sent to help save Earth. Only she can help the destruction that Mother Earth is inflicting on the planet for one simple reason – Skye is her daughter – a daughter who was cast away at birth by her own mother to another planet to spare her from the destruction to come. Skye agrees to help save Earth by finding her mother and pleading with her to stop. She, Stargazer and their hound take off on foot through the forest to find Mother Nature. When they find her, she descends from the sky like a dove. In that moment, in the eyes of her daughter, Mother Earth instantly recalls her own love story with Skye's father, fraught with betrayal, madness, and ultimate destruction.
Art by Matt Kinder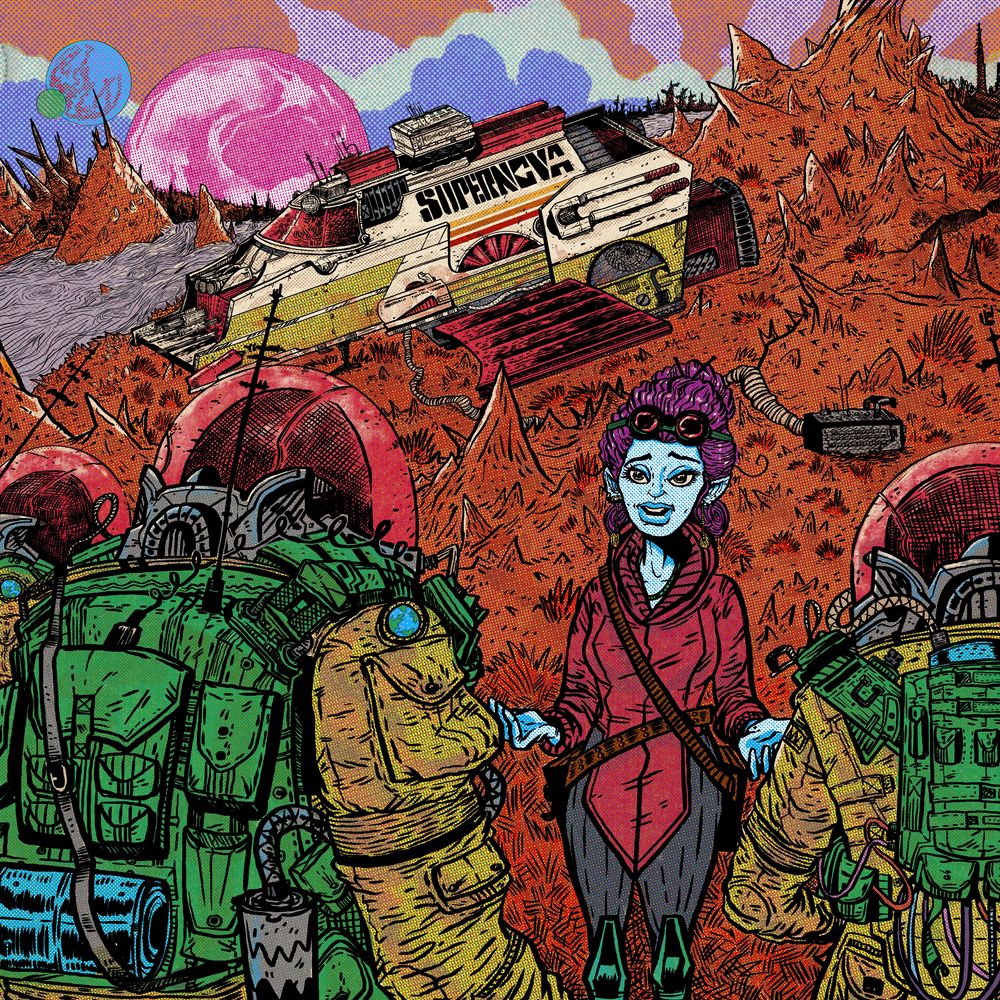 SUPERNOVA
Second street, behind the seven story new construction
Indiscreet, where only you and I will be
Make your way over so quietly no one remembers
Stay and wait until your mission is complete.
Far away across a supernatural dimension
Outer space beyond your wild fantasies
We came to take a look at everything that you created
Calculate if this is where we want to be.
Waiting for takeoff, to break off these complications and
Keep all the chaos at bay
Wake up your engines and fire up the Supernova
Uplifting us out of this place.
Taking in the undeniably sincere destruction
Where we've been, this is a sinister sight
You've made your case this is a harrowing accommodation
Take your place on board the interstellar flight.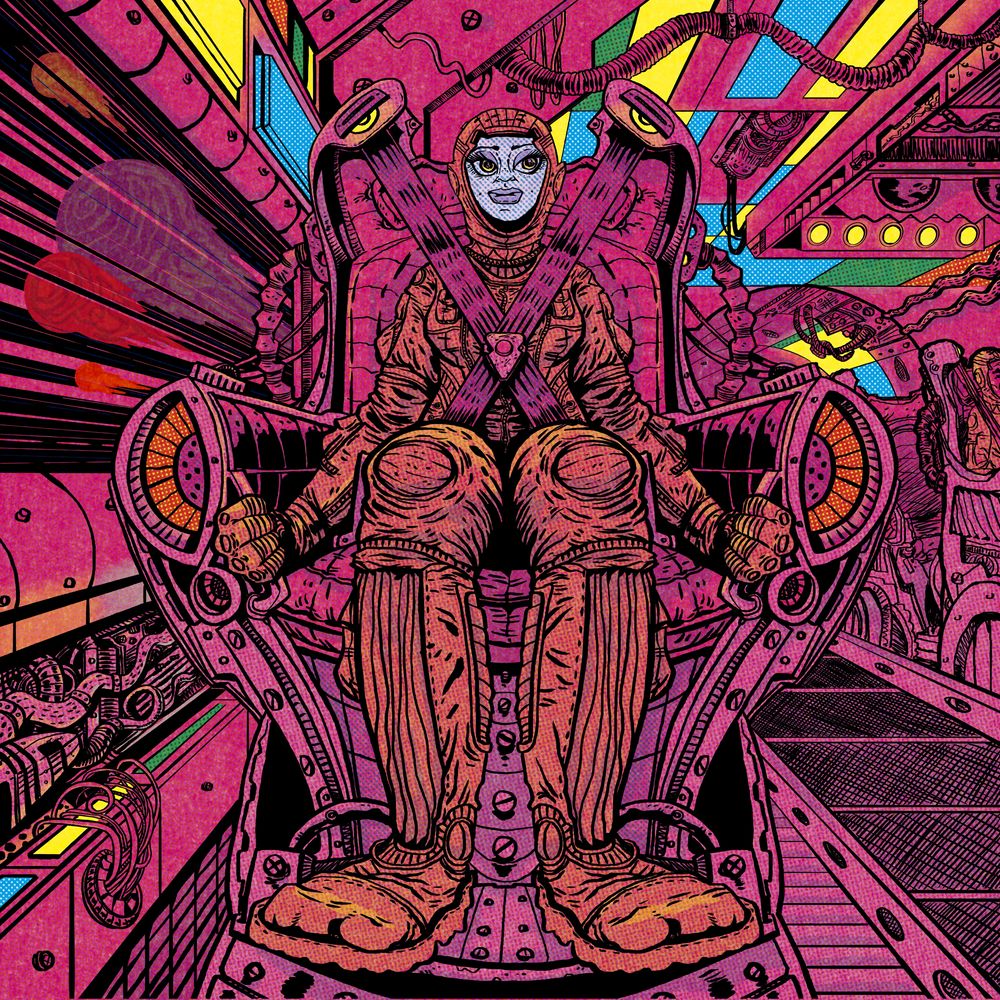 ODYSSEY
All aboard, welcome back, we are glad you have you here. Servicing your needs as we clear the atmosphere. Doors are closing now, put your valuables away. Please stay in your seat for your safety on the way. Moving on, we're heading home..
Into the distance the deeper we go, like a rocket propelling us out of control. The stars passing by at celestial pace. On the edge of [space].
Open and clear with continuous light, neon engulfing an ocean of white. Blue as the sky before time had begun, yellow as bright as the face of the sun. Guiding light, burning bright.
Figures revealing a network of life, gliding through air in perpetual flight. Charting a course through an infinite web of heavenly bodies that lie just ahead. Passing by, beyond the sky.
Out of a cannon propelled by a flame on an odyssey bound for galactic domain. A bullet of matter, designed to displace. On the edge of [space].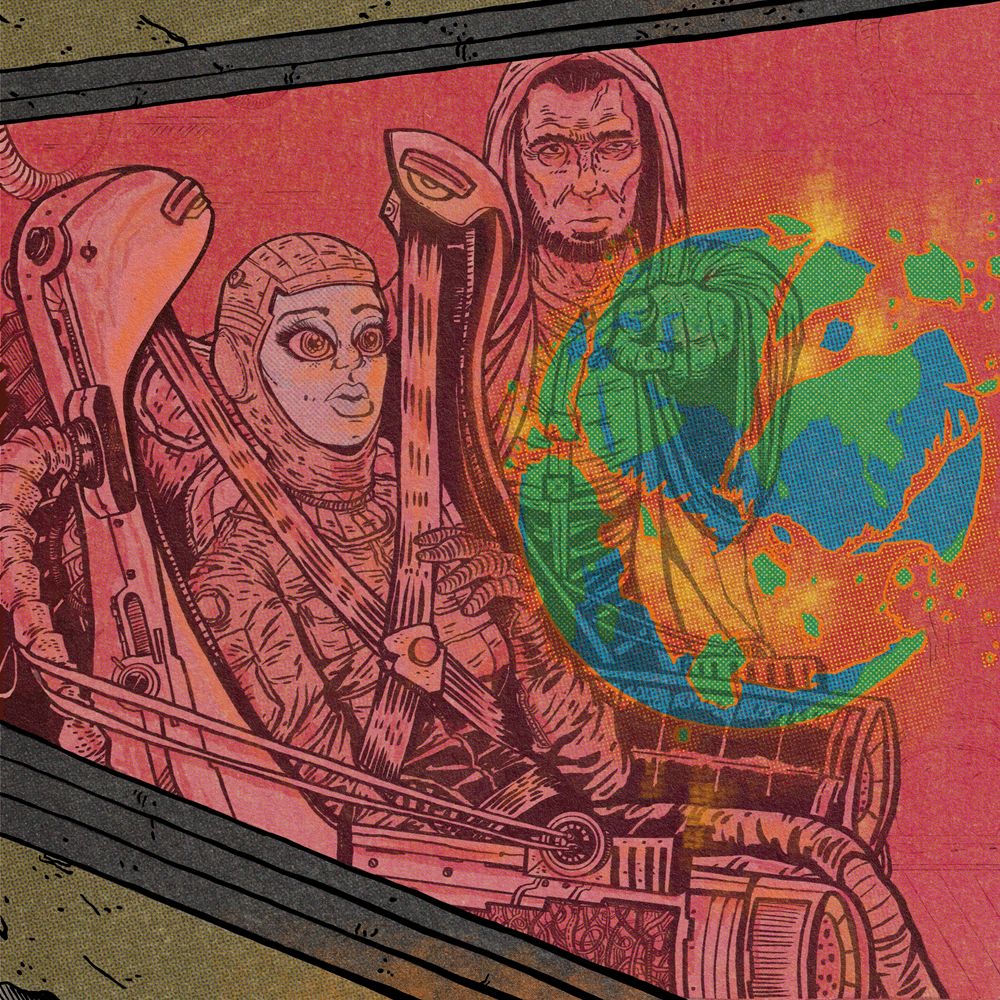 UPROAR
Light as a feather, and higher than the sun,
Weightless surroundings, our journey had begun.
The corner of my eye caught a shadow up ahead, as a stranger approached me with a message that he bled
His words were uneasy as he reached out to me. I'm afraid no one told you the place that we'll go to is nowhere that you want to be.
He said uproar, like never before, desolate down with disease.
Blind eyes, hell on the rise as far as the eye can see.
The sweet resurrection of a mother underway. the machine she created that had driven her away. Surrender your intentions and prepare for the sight of the haunting realization unfolding the danger that's coming to light.
I turned to the window at an island in the sky, but before I could see what was coming for me we descended straight into the eye of an uproar.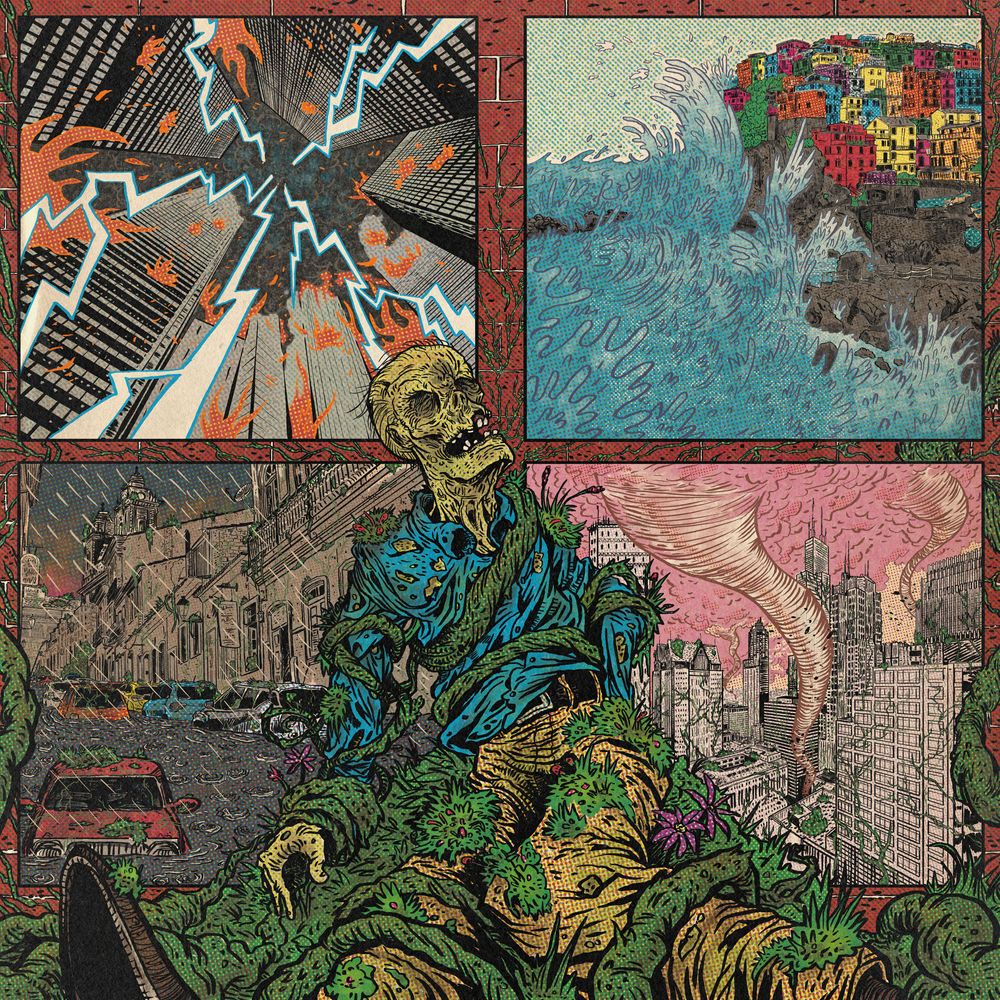 EARTH
The bluest skies open up when she breathes, brightest of flashes igniting the trees. Yellow sun sending signs in a light, waking an army to danger in sight.
A wave of undivided speed hits the shore, causing a shift in the ocean floor. Climbing higher over delicate sites, black water rising to ominous heights.
Green insiders embracing the rain, spreading their soil with a poisonous stain. Calling out to the ashes below to heat up the embers of lifetimes ago.
The dawning of certain hysteria, an endless assault on Utopia no more, initiate atomic war.
Closing in with a gust on the rise, glaciers of ice falling fast from the skies. Striking ground with the weight of a stone, shifting their shape turning water to bone.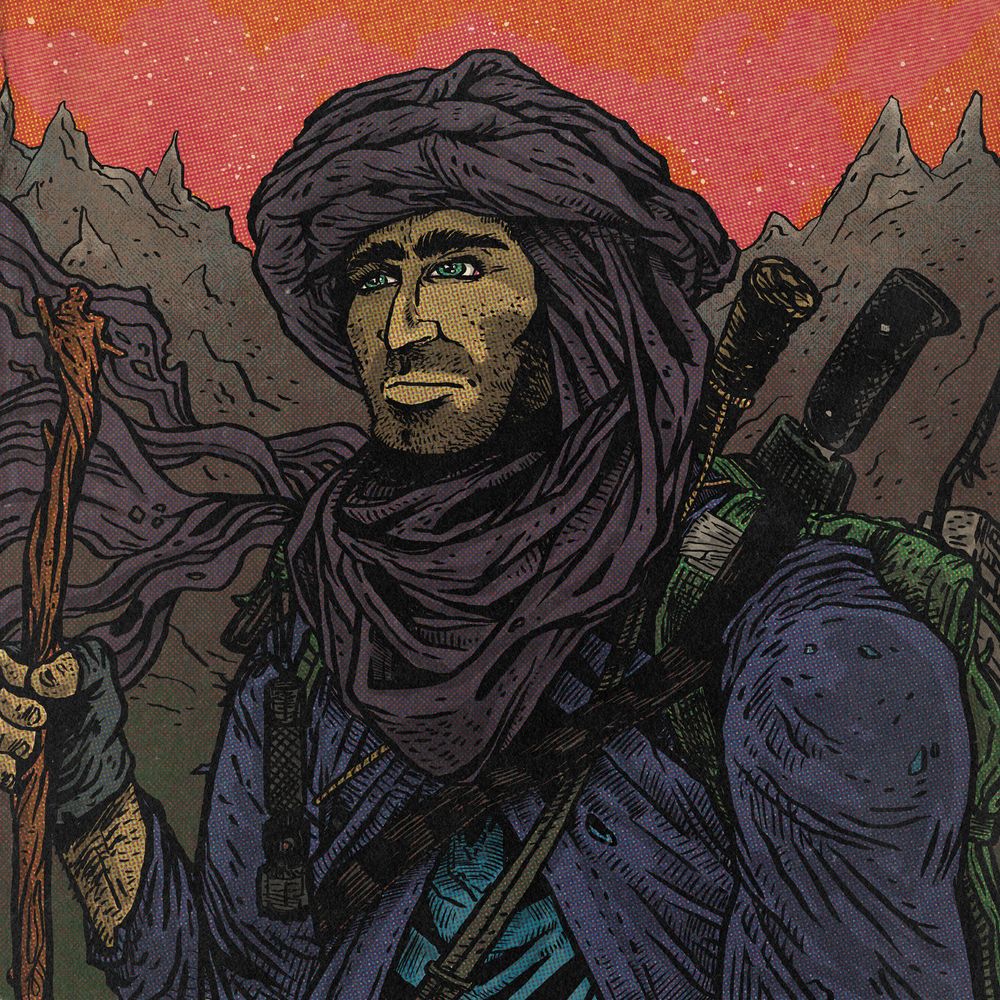 STARGAZER
An object of control, defender of the soul. Sharp as a needle, man of the people, with a heart that's relative to gold.
A scientific mind, healer of the blind. Vital decisions with laser precision and an instinct far beyond his time.
In any other time, if there were desert dragons circling the sky. Their minds would have aligned, and he would ride them into the of the sun.
Stargazer, alien slayer, real life Lawrence of Arabia. Lone rider, sole survivor, midnight rebel warrior.
Refreshing breath of air, the answer to your prayers. Softer skin than the silk he's in and an undisputed debonair.
A solitary fire, a vision of desire. Emerald eyes that will hypnotize and an inclination to inspire.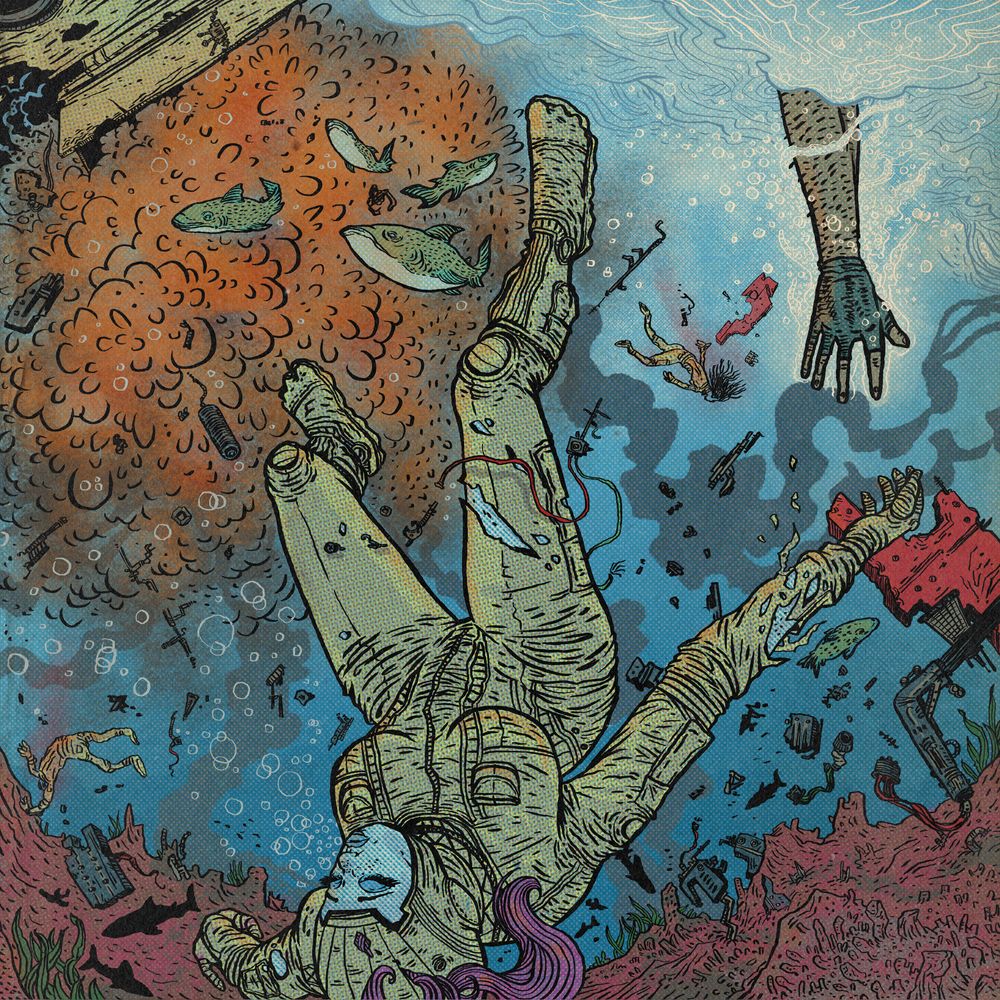 OBLIVION
Under a blanket of indigo water, tangled beneath debris. Deep as a diver, a single survivor suspended in harmony.
Radiant rhythms in waves of formation, floating in fantasy. Among the crustaceans, a silver migration, celestial sight to see.
The last passenger drifting under a well, further away from the sun. With three minutes to wake up before you exhale to oblivion.
Sink in the ocean like weights in slow motion, approaching infinity. Mercury sliding, conditions colliding turns red into aquamarine.
Out of the ashes, a signal it flashes with only a moment to be. A vision arrives, with the stars in his eyes, we ascend to the surface and breathe.